Works at Caldon towpath collapse site delayed by bad weather
Submitted by

CUCT

on 22 December 2010, 9:24 am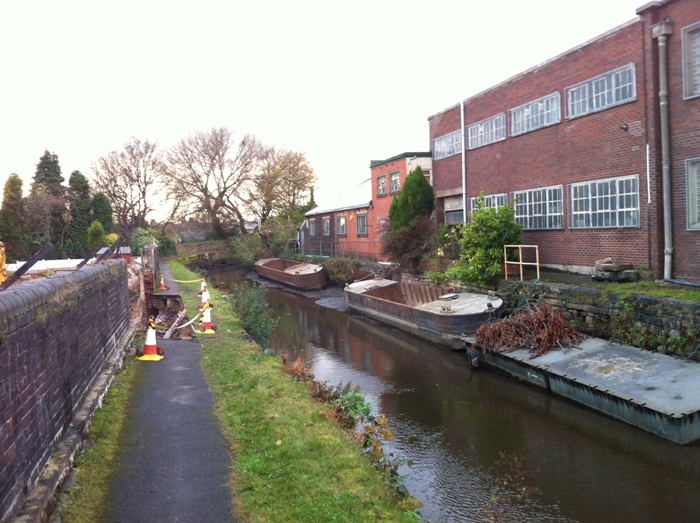 The following update was issued by British Waterways on 21st December 2010:
"Due to the continued inclement weather the planned works to the third party wall have been delayed. Discussions continue with the Developer along with British Waterways with the aim to reopening navigation by the 10th January 2011 subject to no further delays."
The canal was closed and as a precaution was drained by British Waterways after a section of the towpath collapsed adjacent to a develepment site on 10th November.
Previous story here.