Caldon Canal Overview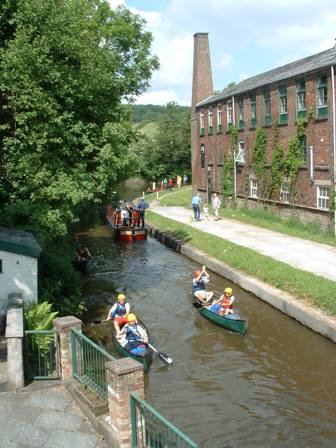 This guide to the Caldon Canal is split into sections. The first section of the canal is urban as it climbs out off Stoke-on-Trent towards the summit at Stockton Brook. At Hazlehurst junction the canal splits into two, with the summit level continuing to the outskirts of Leek, with the main line dropping down to the meeting point with the Uttoxeter Canal at Froghall.
Much of the canal is close to bus routes, which may be of use to walkers. We now have a page with information for visitors by bus.
Between Cheddleton and Froghall the canal passes through very rural areas which are not serviced by buses but you can catch a steam train at Froghall, Consall or Cheddleton. The Churnet Valley Railway website has further details.
Moorlands & City Railways are in the process of reopening the railway line from Stoke-on-Trent to Leekbrook Junction, near Cheddleton. This junction links to the the Churnet Valley Railway, as well as the quarries at Cauldon Lowe and originally also went to Leek. Visit their website for the latest developments in this exciting project which will see train running alongside most of the Caldon Canal within a few years.